Home
>
Sensor Fusion
> Human-Robot Collaboration based on Dynamic Compensation: from Micro-manipulation to Macro-manipulation
Human-Robot Collaboration based on Dynamic Compensation: from Micro-manipulation to Macro-manipulation
Summary
We present our recent studies on human-robot collaboration based on dynamic compensation framework with the aim of optimally combining the cognitive capabilities of human and accurate motion capabilities of robot.
Rather than focusing on the issue of accuracy that is difficult to accomplish for ordinary human operator, cognitive and dexterity capabilities of humans are of great interests in human-robot collaborative manufacturing. Under the proposed human-robot collaboration framework, human operator is responsible for coarse global-motion for various tasks while the robot is to realize accurate local-motion. Dynamic compensation lies in the concept that robotic module has a much higher dynamic bandwidth than that of human. Therefore, advantages of human cognitive are optimally combined with the accurate motion capability of robots. As application scenarios, micro-manipulation to macro-manipulation are introduced.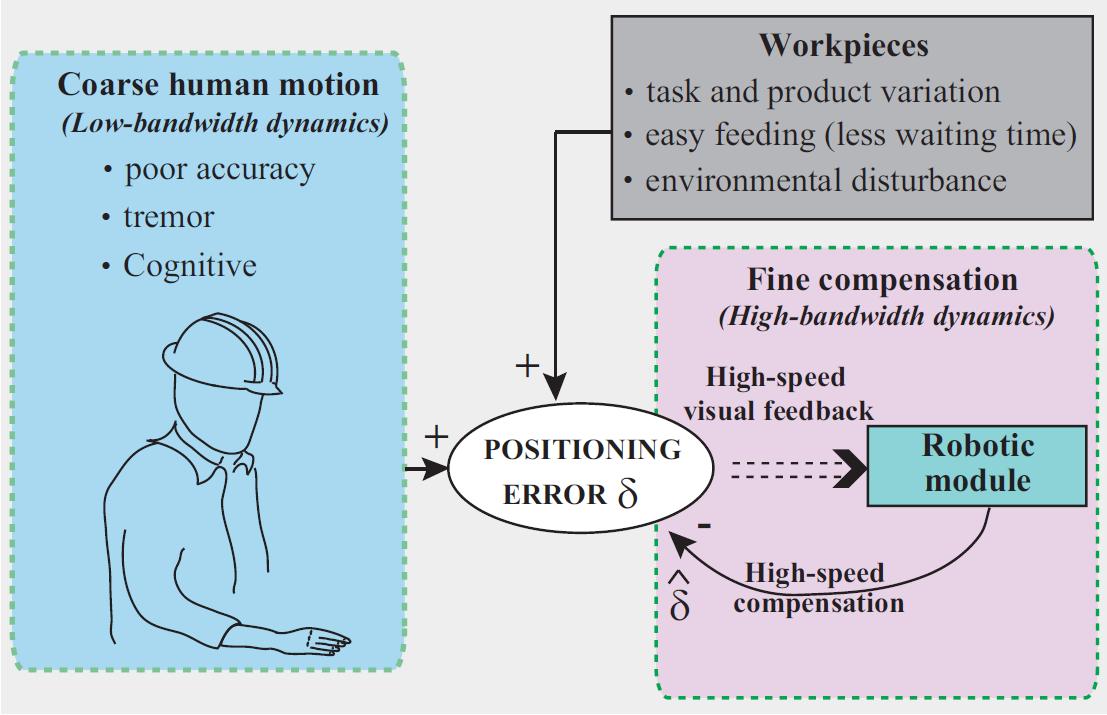 Movie


If you want to use the original video, please send an e-mail for copyright permission to contact .
Related Work