Fully Automatic Robotic Tracking of Uncertain Contours
Summary
We propose a fully automatic solution for high-performance robotic tracking of uncertain contour patterns without any teaching. It is implemented by a coarse-to-fine strategy with better performance comparing with our previous semi-automatic approach. First, several key points are automatically extracted from the unknown contour pattern using one image captured with a roughly calibrated low-cost camera. With these key points, a smooth path for coarse tracking is generated by utilizing the main robot's controller. Then, during the execution of the main robot's coarse motion, the add-on module conducts fine compensation under 1,000 Hz visual feedback. With this approach, high-performance, fully automatic robotic tracking of unknown contour patterns can be realized, even under systematic uncertainties such as backlash of the main robot, or external disturbances of the workpiece.
This technology can improve existing industrial robots' performance while at the same time reduce the workload of robot operators. It may find applications in many industrial tasks, such as in welding, painting as well as assembly.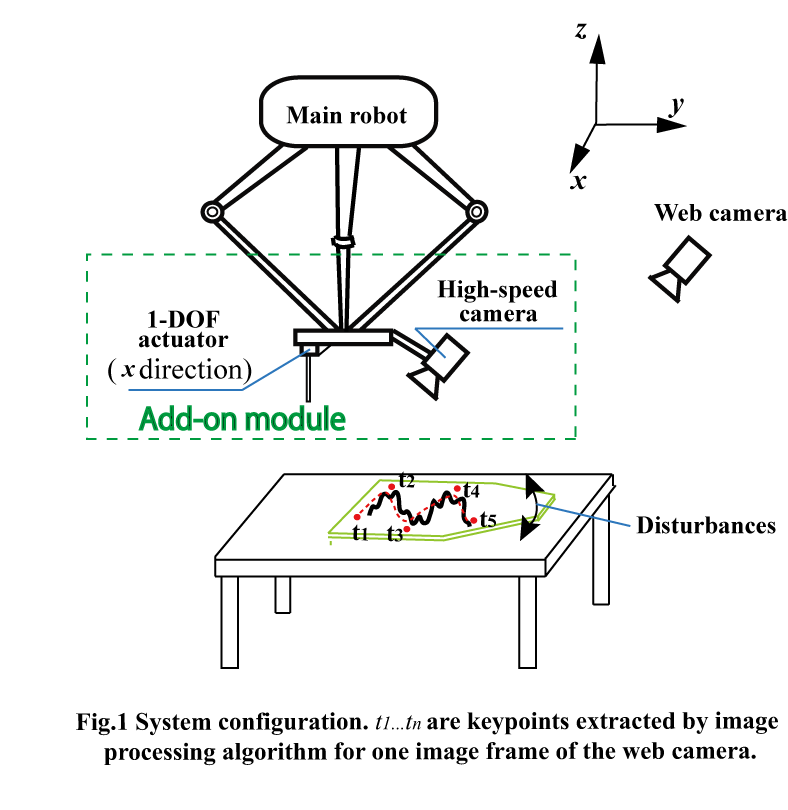 Movie


If you want to use the original video, please send an e-mail for copyright permission to contact .
Related Work