Home
>
Sensor Fusion
> Manipulation of Flexible Arm using Shape Information with High-speed Vision
Manipulation of Flexible Arm using Shape Information with High-speed Vision
Summary
This research focuses on the high-speed visual feedback control of flexible arm.
Vision sensor is regarded as a promissing device to control flexible manipulators. However, vision sensor has disadvantages such as long image processing time and shortage of frame rate.
In this research, these disadvantages are reduced by introducing high-speed vision systems to the feedback control system. Moreover, high-speed vision system is used to obtain rich information : the shape of flexible arm, which is utilized to feedback control.
Through some experiments, vibration information of the flexible arm is captured from its shape, and it is confirmed that suppression of its oscillation can be done with proposed system.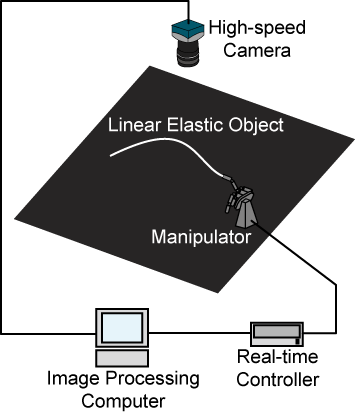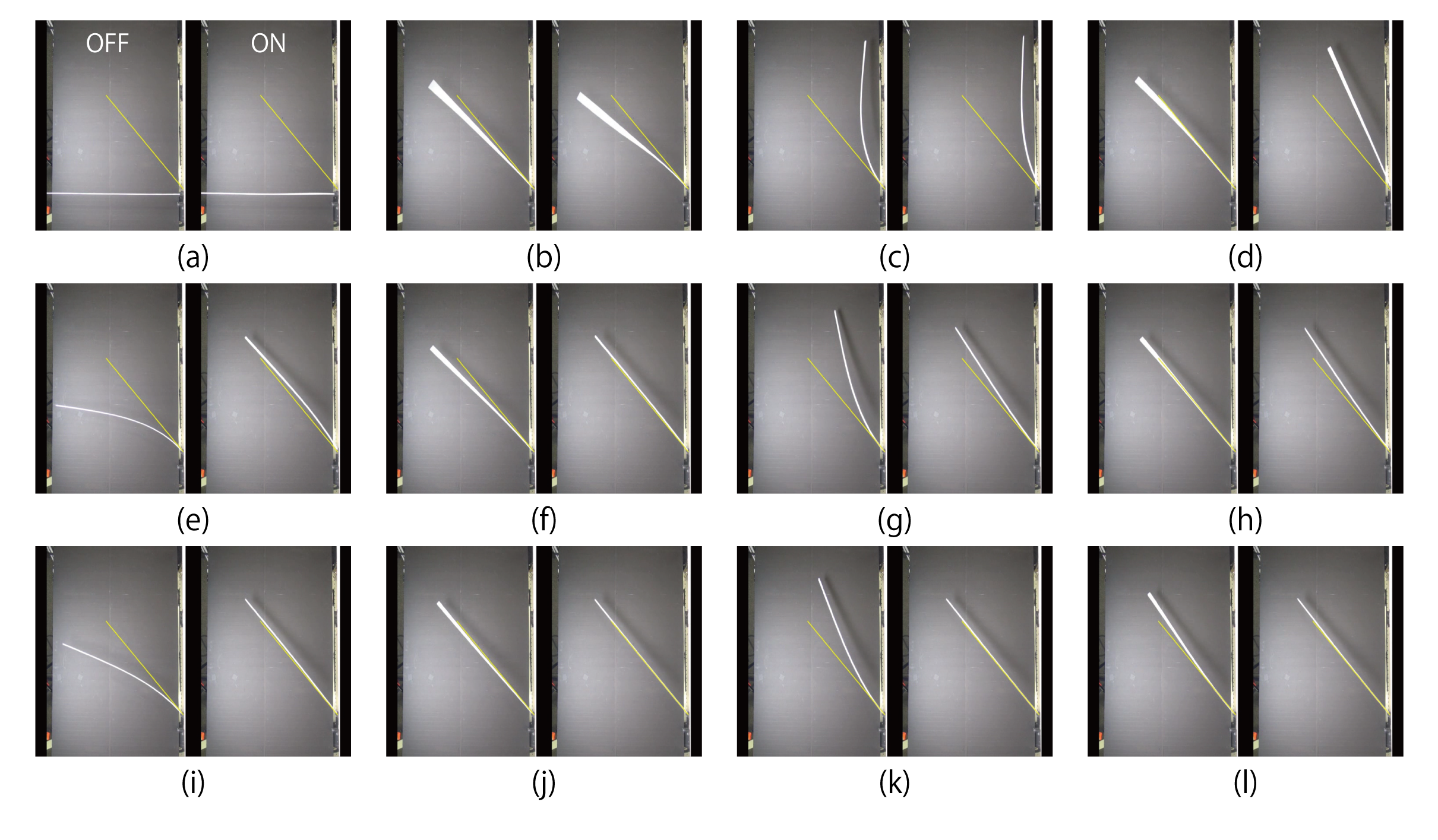 Movie
Reference
Yusuke Tsukamoto, Yuji Yamakawa, Taku Senoo and Masatoshi Ishikawa: Vibration Suppression Method of Linear Elastic Object using High-Speed Visual Feedback, 22th Robotics Symposia, (Gunma, Japan, 2017. 3. 15) / Proceedings, pp.63-64, 2017.