Automatic page turner machine for Book Flipping Scanning
Summary
In recent years, there has been an increasing demand to digitize a huge number of books. In order to meet this demand, a new promising approach called Book Flipping Scanning has been proposed. This is a new style of scanning in which all pages of a book are captured while a user continuously flips through the pages without stopping at each page. Although this new technology has had a tremendous impact in the field of book digitization, the page turner is done by human hand. This point causes a bottleneck in the development of the high-speed book digitization. Based on this background, we propose a newly designed high-speed and precise book page turner machine.
Our machine transfers paper in contactless by utilizing the elastic force of the paper and the air blow. This design enables high-speed performance that is ten times faster than the conventional ones. In addition this configuration is unobstructed for the digitization. We evaluated the proposed machine performance using various papers with different qualities.
The results show that our machine achieved almost 100% success rate of turning pages at around 300 pages/min and was promising for the high-speed and precise book page turner.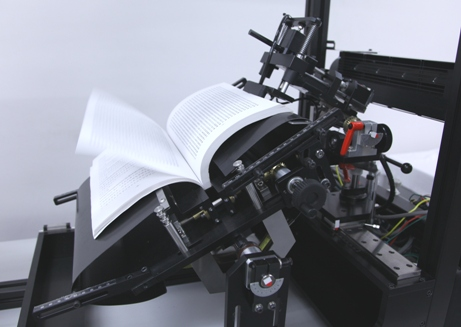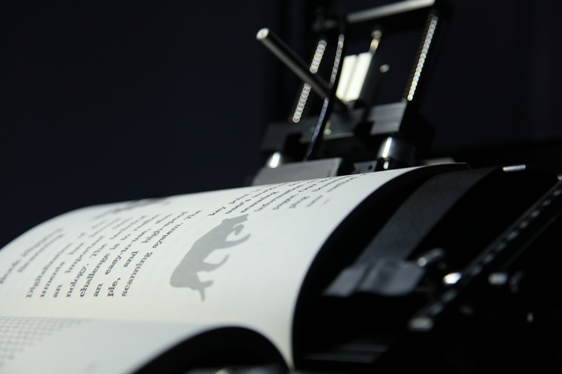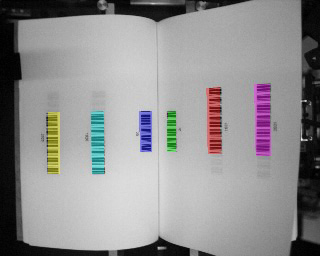 Movie
Reference
Yoshihiro Watanabe, Miho Tamei, Masahiro Yamada and Masatoshi Ishikawa: Automatic Page Turner Machine for High-Speed Book Digitization, IEEE/RSJ International Conference on Intelligent Robots and Systems (Tokyo, 2013/11/4), pp. 272-279, 2013.
Related Works
Link