Home
>
Sensor Fusion
> High-speed UAV delivery system with non-stop parcel handover using high-speed visual control
High-speed UAV delivery system with non-stop parcel handover using high-speed visual control
Summary
Although research on physical distribution using unmanned aerial vehicles (UAVs) has seen increasingly significant interest, the task of automatically loading a parcel onto a UAV has not been researched adequately. In this study, to design an automatic UAV delivery system, we achieved the task of non-stop handover of a parcel to an airborne UAV.
For the handover task, we developed a novel tracking system with high-speed, multi-camera vision using cameras with different frame rates. Through sensor fusion, the proposed system overcomes the problem associated with tracking far away objects by using high-speed cameras with short exposure times. The proposed system demonstrates that it is feasible to combine both high-speed object tracking (1000 fps) and distant object tracking.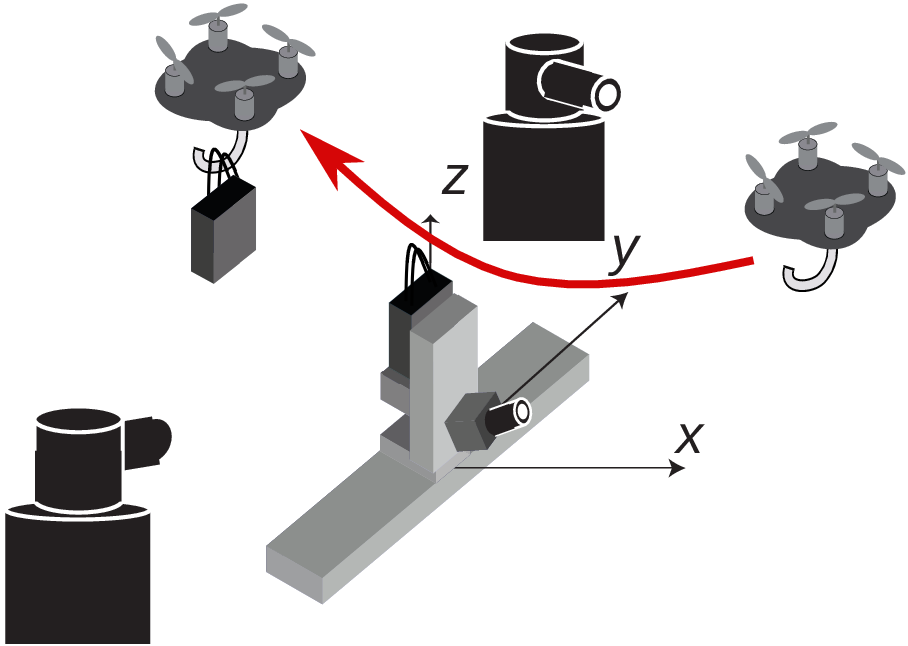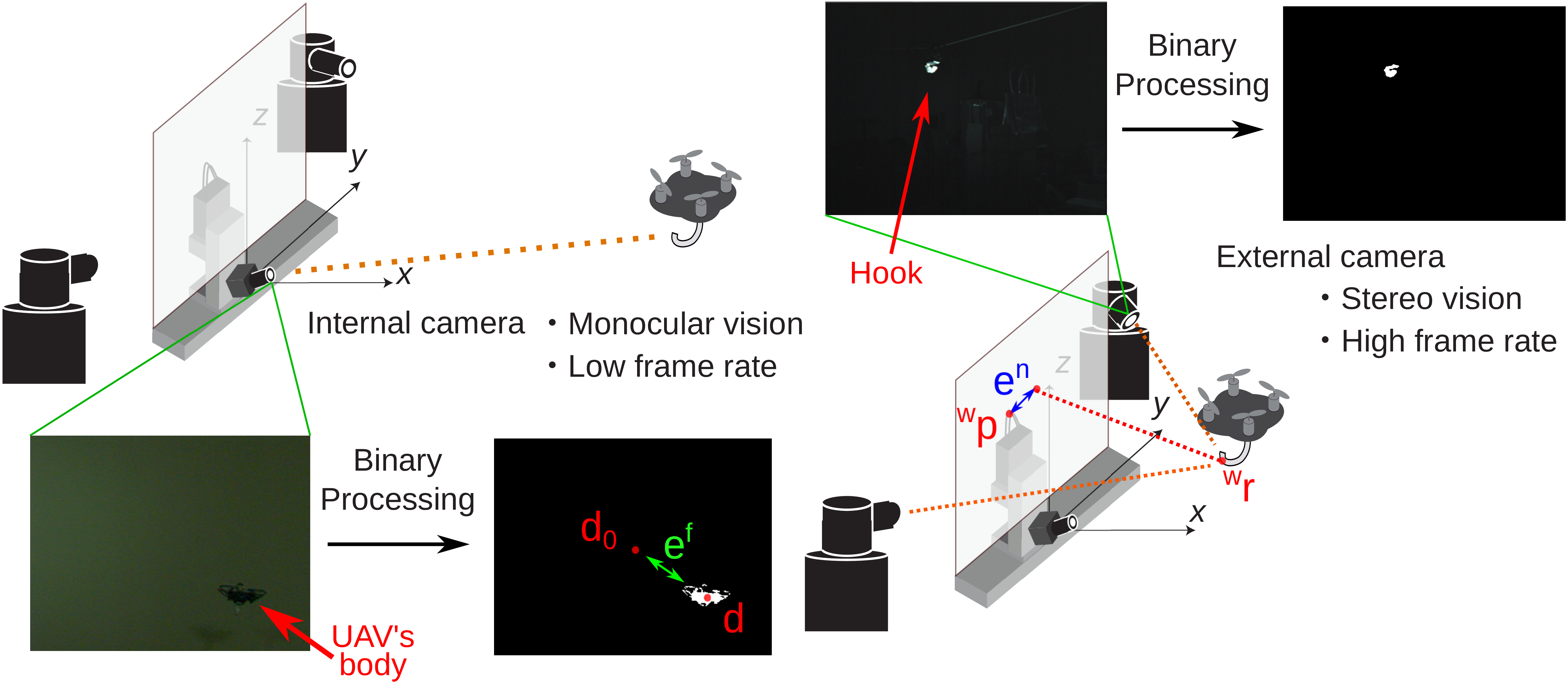 Movie


If you want to use the original video, please send an e-mail for copyright permission to contact .
Reference
Satoshi Tanaka, Taku Senoo, and Masatoshi Ishikawa: Non-Stop Handover of Parcel to Airborne UAV Based on High-Speed Visual Object Tracking, 2019 19th International Conference on Advanced Robotics (ICAR) (Belo Horizonte, 2019.12.03), Proceedings, pp. 414-419.
Satoshi Tanaka, Taku Senoo, and Masatoshi Ishikawa: High-speed UAV Delivery System with Non-Stop Parcel Handover Using High-speed Visual Control, 2019 IEEE Intelligent Transportation Systems Conference (ITSC19) (Auckland, 2019.10.30), Proceedings, pp. 4449-4455.