Throwing and Batting Robot System
Summary
General intelligent robots cannot achieve fast and dexterous movement such as human motion. On the other hand industrial robots can repeat preplanned motion quickly, however its variation of motion is limited only to a certain specific task. In addition these robots cannot respond quickly to changing objects due to insufficient motor performance and recognition performance.
In this research we aim at the realization of the robot which can manipulate dynamic changing objects. As a first step, we have developed a Throwing and Batting robot system and achieved the high-speed continuous motion.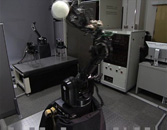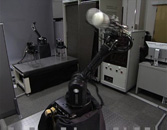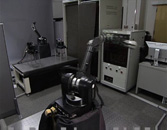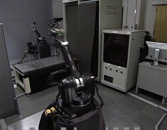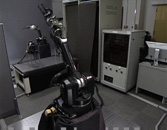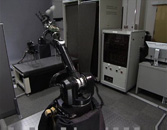 Movie


If you want to use the original video, please send an e-mail for copyright permission to contact .
Reference
T. Senoo, A. Namiki and M. Ishikawa: High-speed Dynamic Manipulation Using Non-Contact State With Two Manipulators, 2009 JSME Conference on Robotics and Mechatronics, 1A1-B09 (2009)